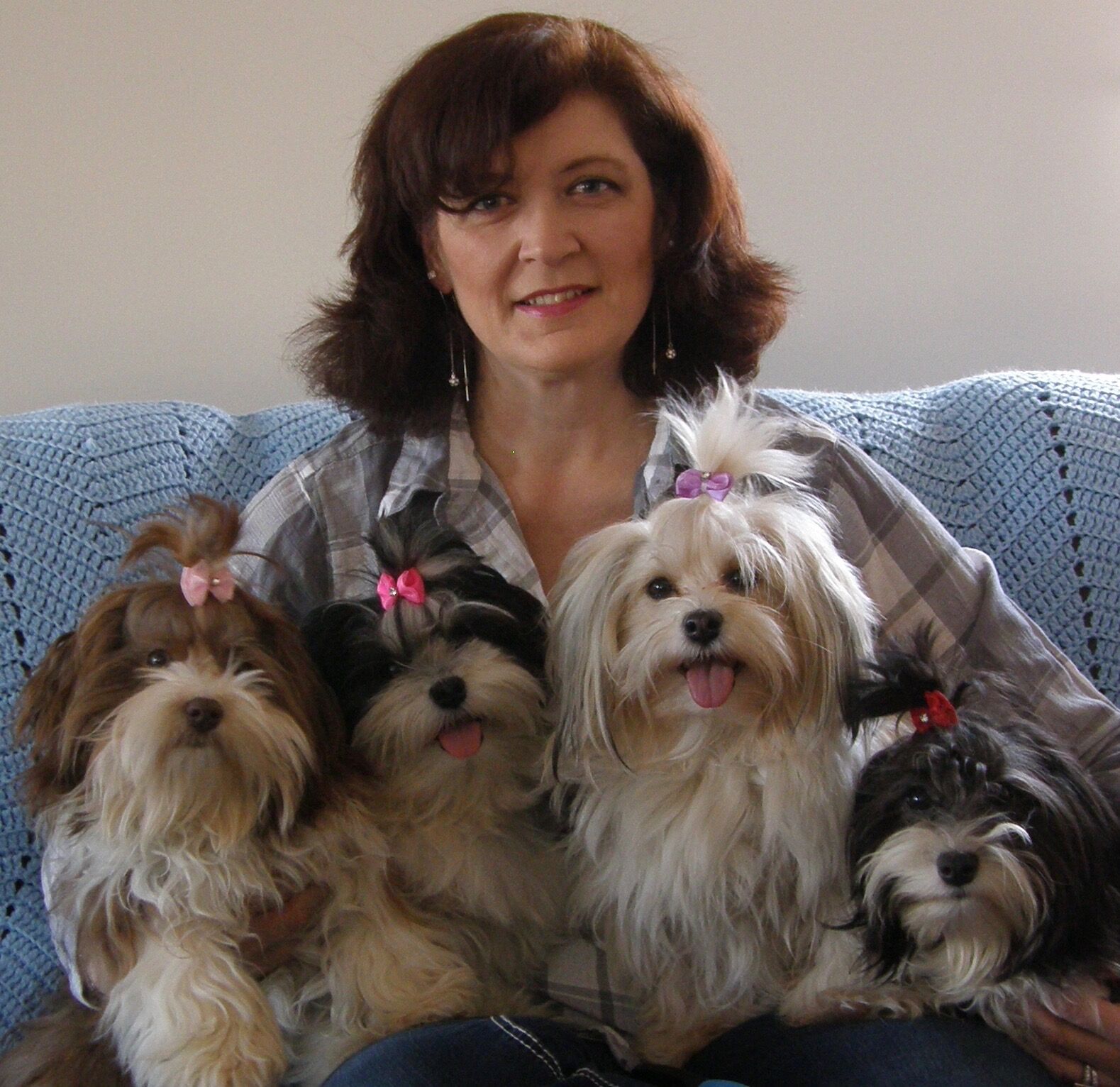 Hello! Welcome to our website. Thank you for taking the time to acquaint yourself with Carolyn's Cavanese! We are the Bishop family. My name is Carolyn. The first thing that I'd like you to know is that we love our adult dogs and the puppies they produce. They are truly considered a part of our family. It is our joy and passion to create the finest available Cavanese puppies specially designed just for you!
Our dogs live in our home and spend considerable time with us on a daily basis. We only have a few litters per year so that our parents and their puppies receive individual care and attention. No detail is overlooked from the highest quality of food and vitamins, filtered water, plenty of exercise, proper veterinary care and most importantly…love!
I was raised on a hobby farm and have always loved animals. I was taught that our animals were to be fed and taken care of even before we had our meals.
My mentor taught me that with breeding a designer dog it is important to breed the very best bloodlines in order to produce quality puppies. That's why all of our parent dogs come from Champion Bloodlines!
I chose to breed the Cavanese because of their temperament. With one parent being a Havanese and the other parent a Cavalier King Charles, the outcome is a playful, affectionate, companionable, intelligent, responsive, gentle and loyal natured dog. All this in one hypoallergenic package!
I look forward to getting to know you and matching you up with the perfect puppy.