Hi Carolyn,
Lexi has been loved by everyone. She is now 7.5 lbs and is scheduled for spaying My 8th. Attached is one of the pics they took. She is also going to be featured on their FB page. She is so bright and curious and such an entertainment factor, not to mention cute as a button. Christmas every morning dragging out all the toys from the toy box. Hilarious.
Thanks again, will stay in touch.
Brenda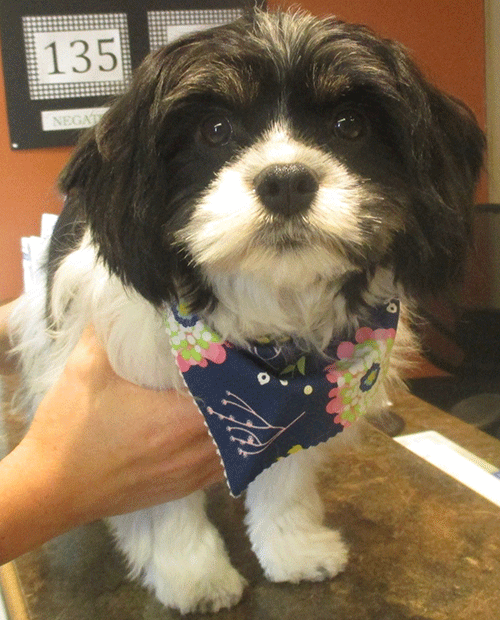 Teddy (Brodie)
Owned by Connie, Jessica & Jonathan
Brodie (now Teddy) is doing great. He's very smart and super sweet. Jessica and Jonathan are having so much fun with him.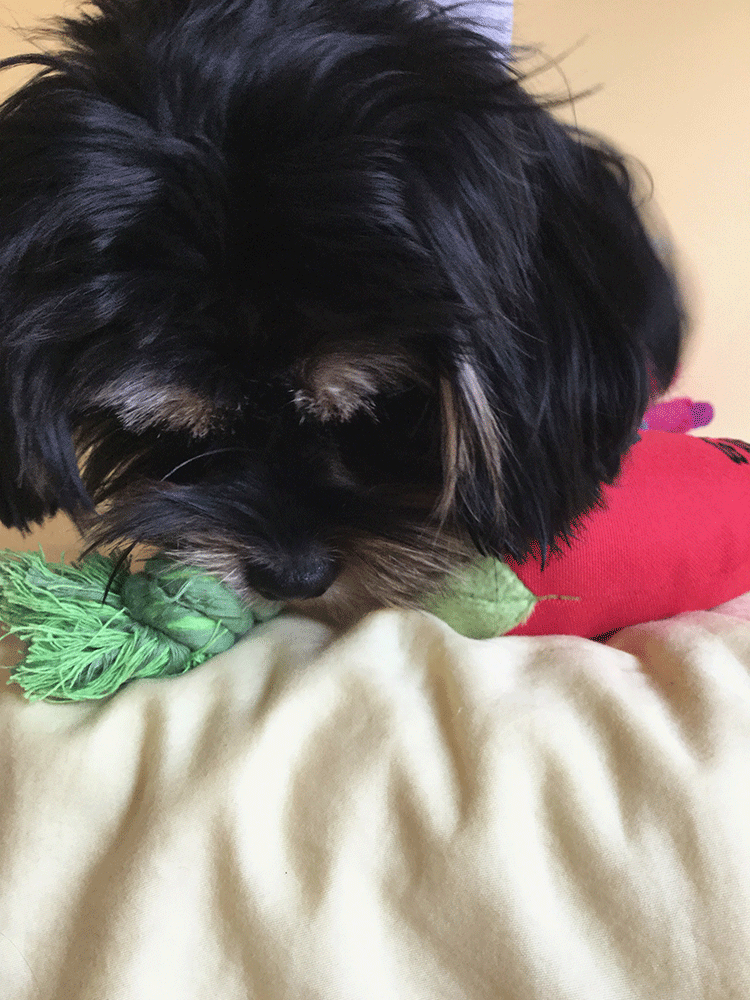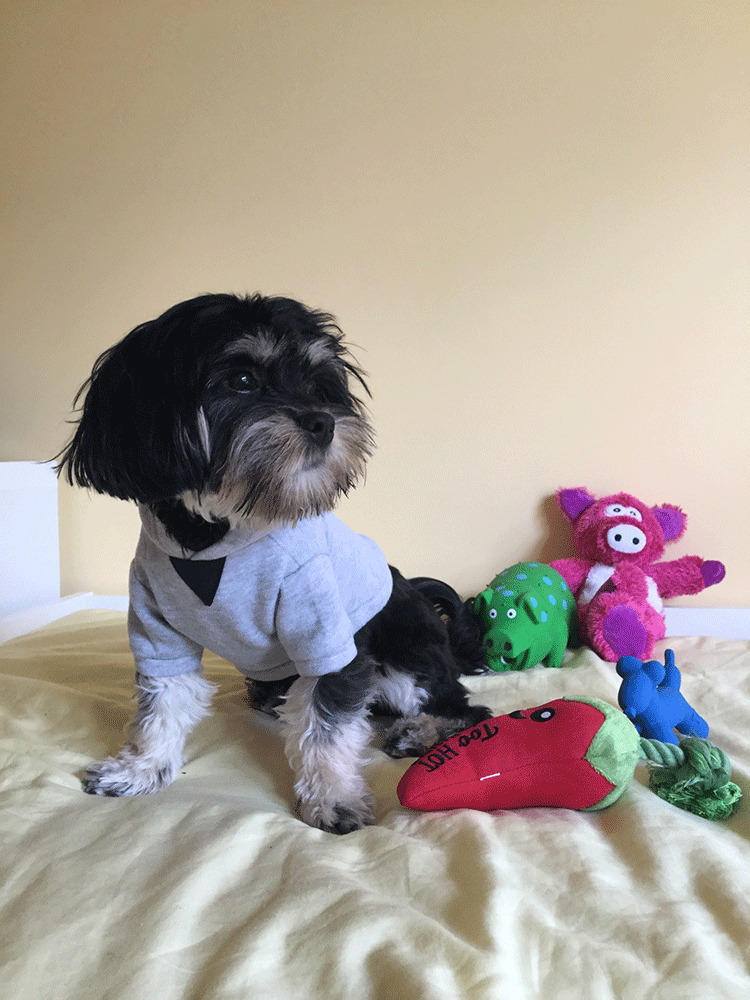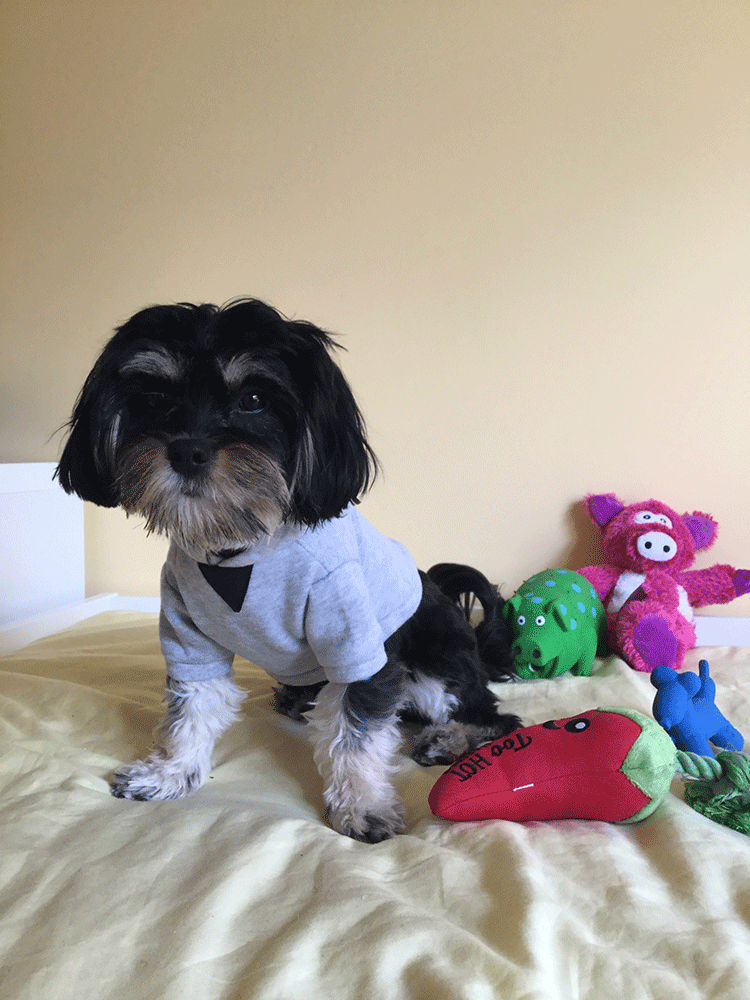 Very sweet disposition. Jessica (owner, daughter) threw him a big birthday party yesterday with her friends. You've never seen a dog that spoiled! Yes, he's handsome, sweet, smart, playful, and a great watch dog. What more could anyone want from a dog?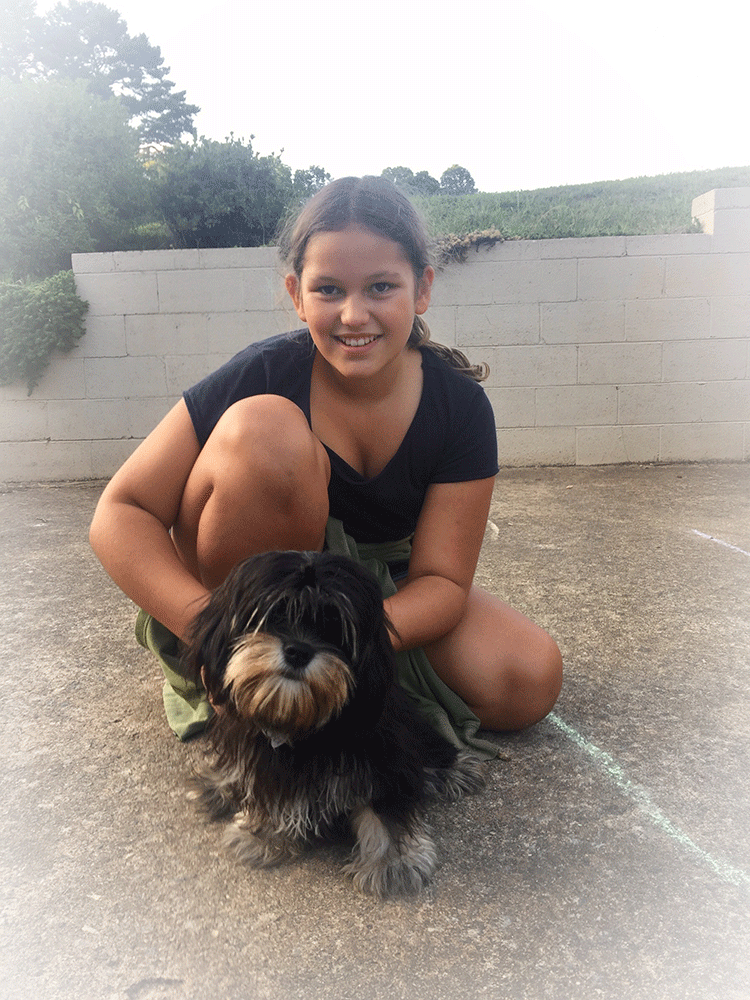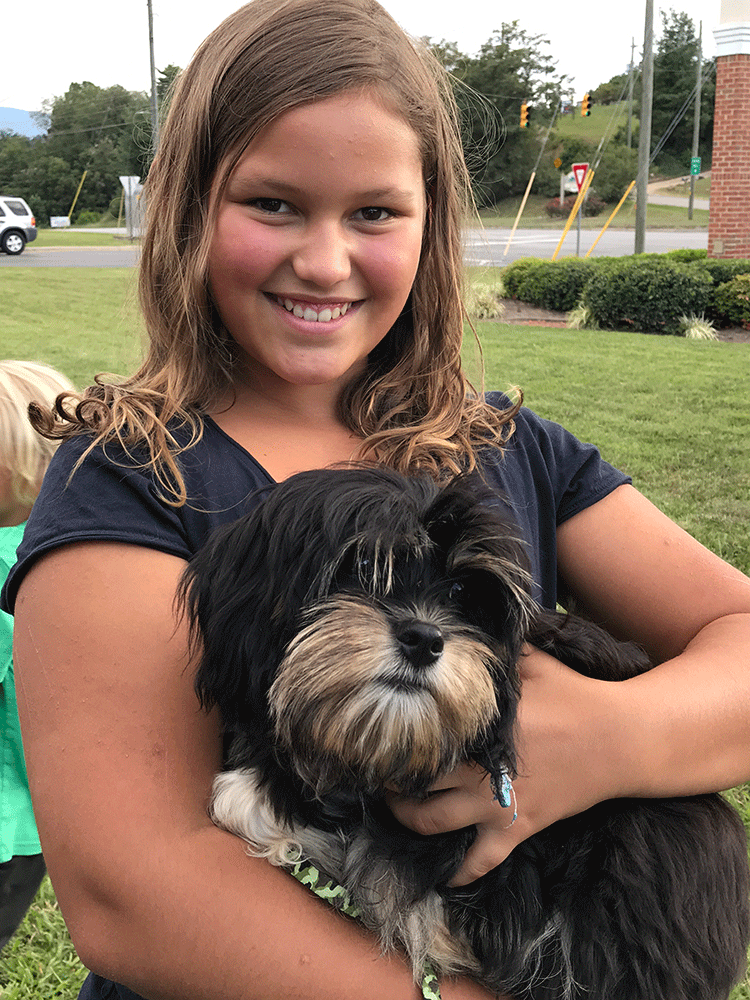 We are just crazy about this sweet little button! One of my favorite parts is after a bath 🙂
Her first bath, and now she's having some fun!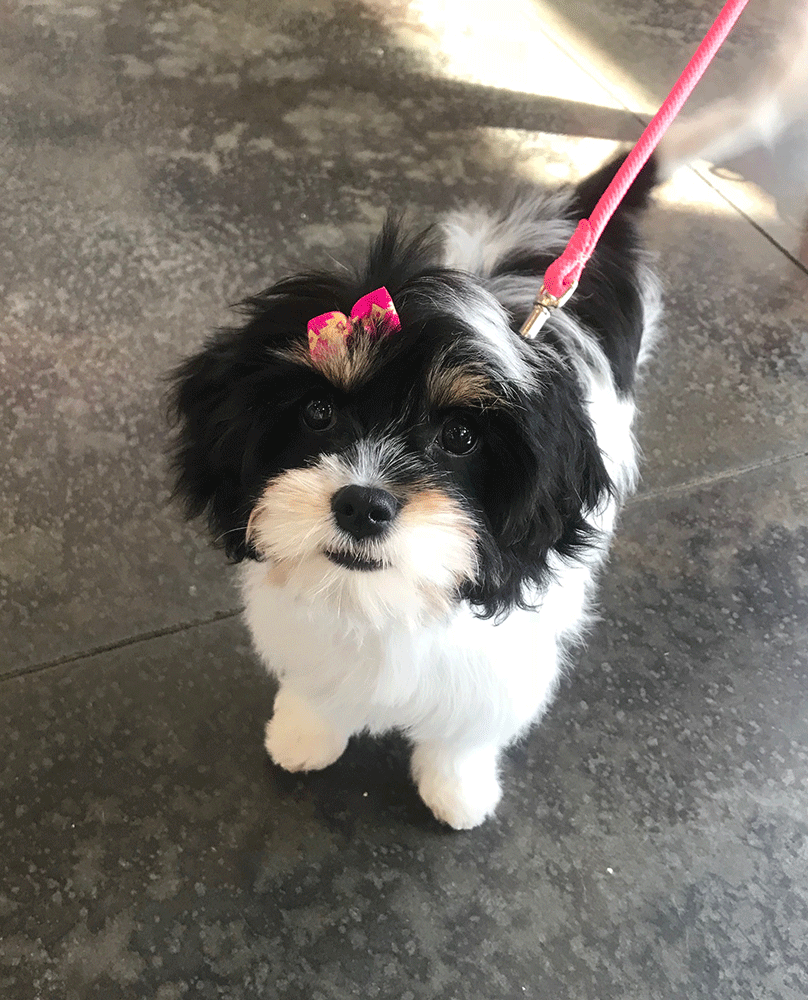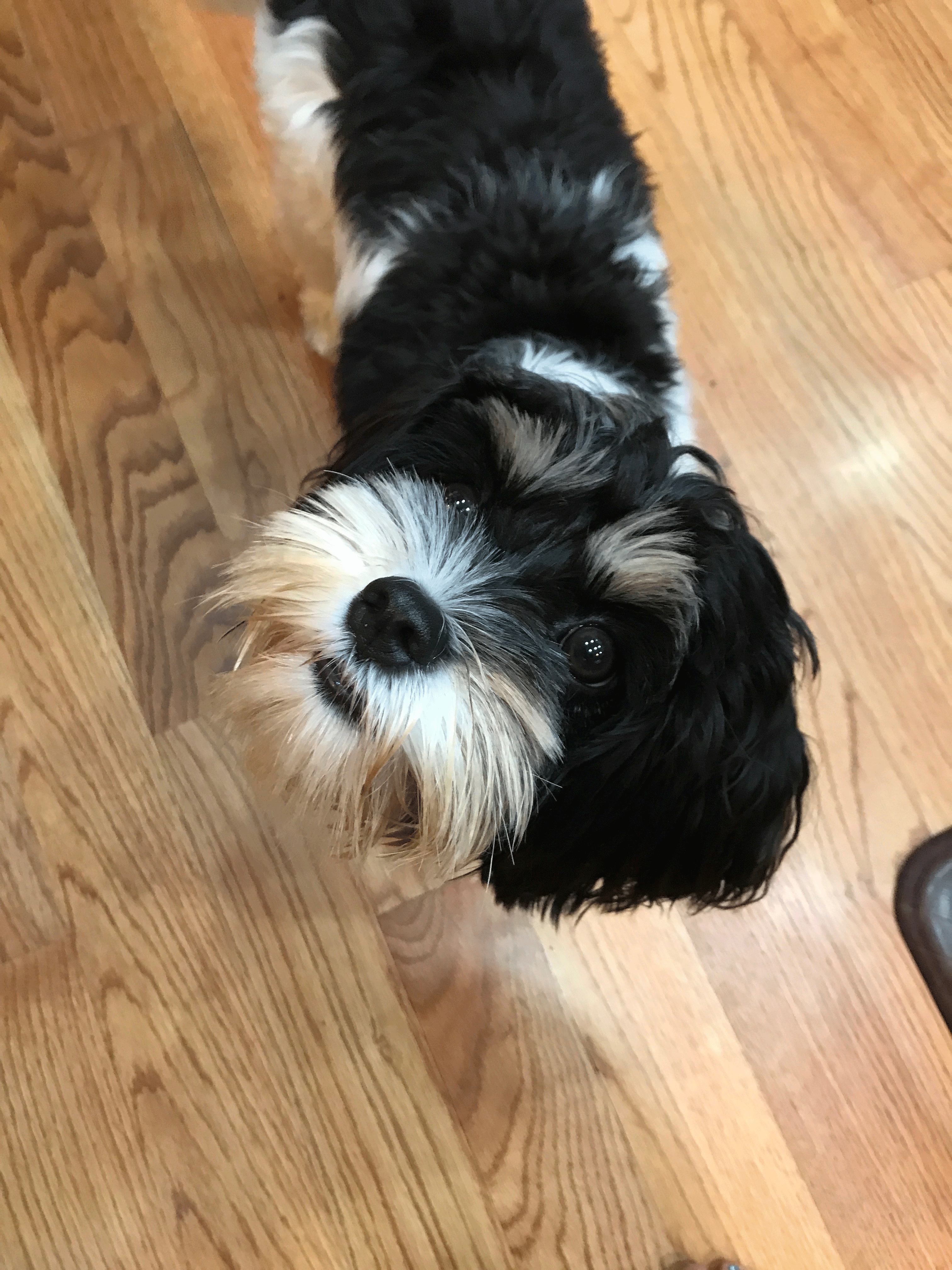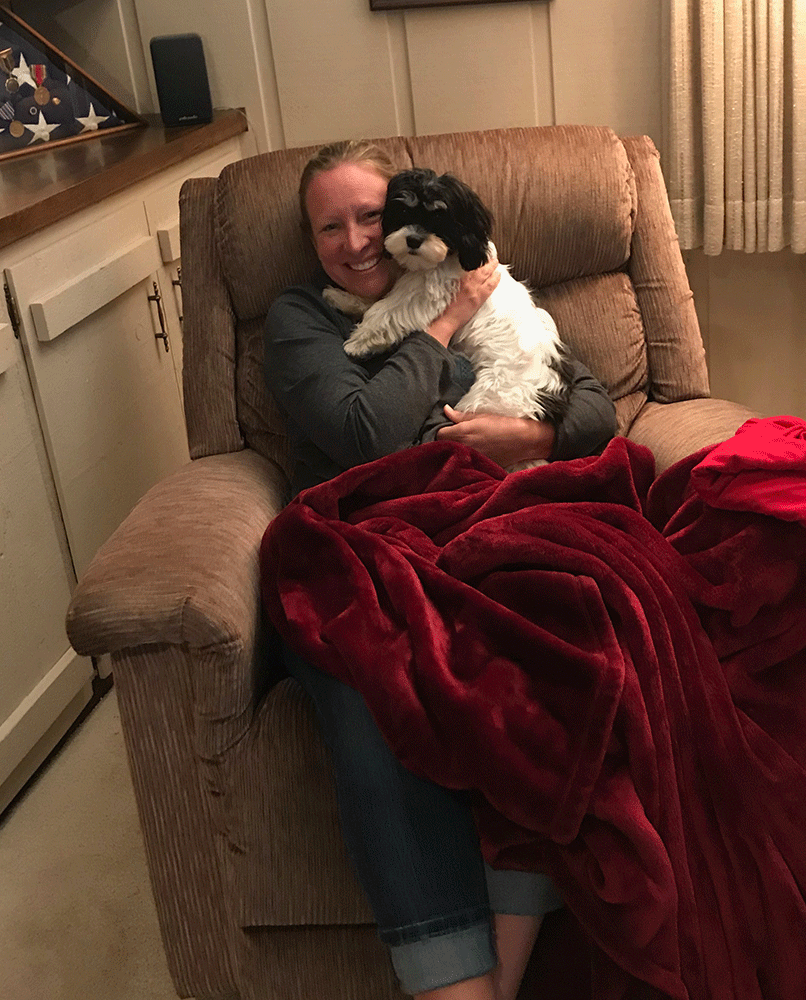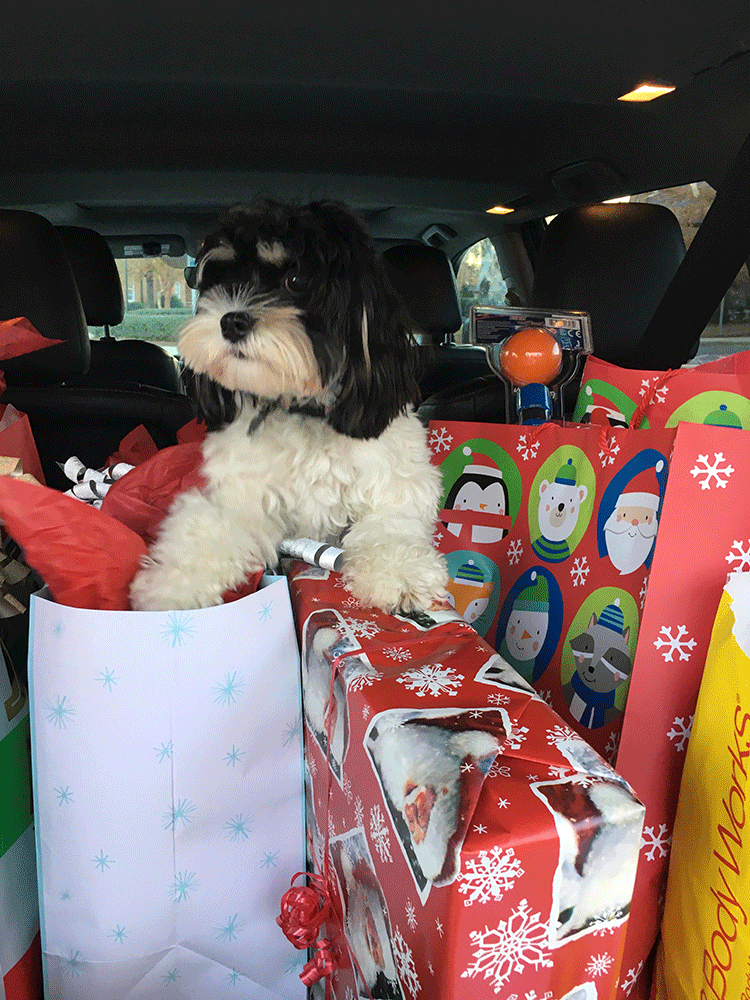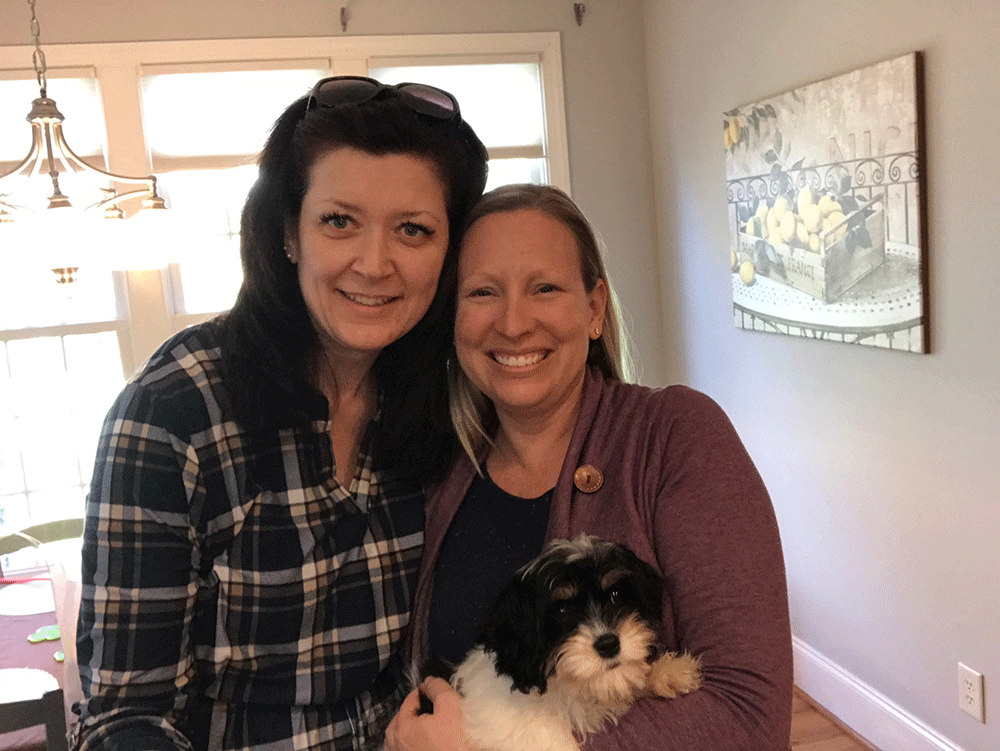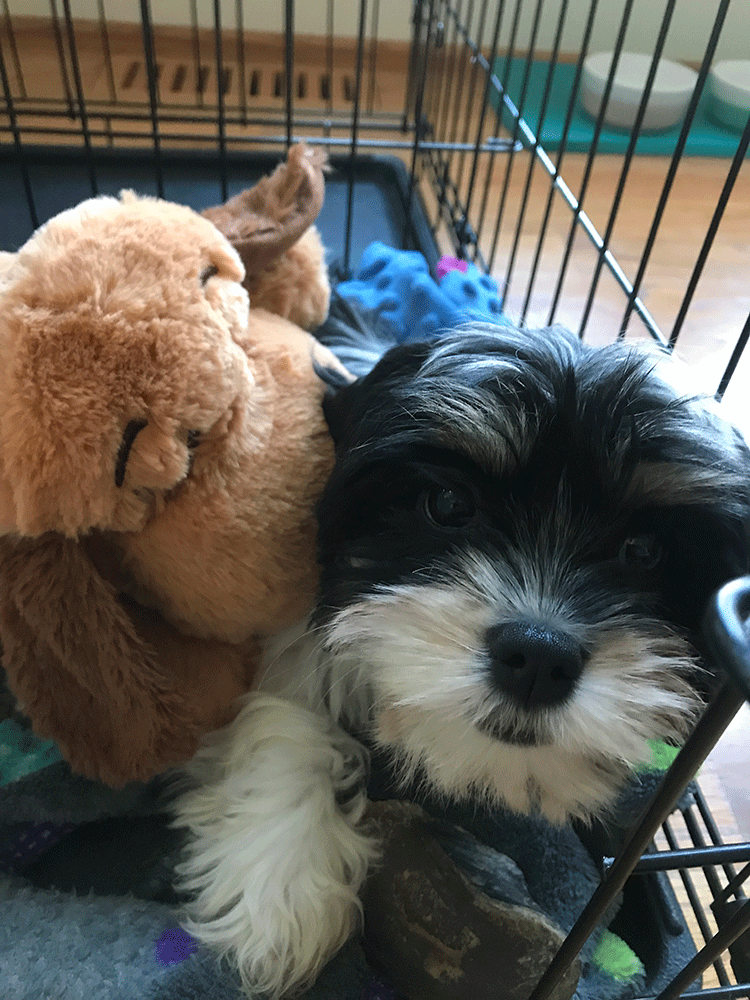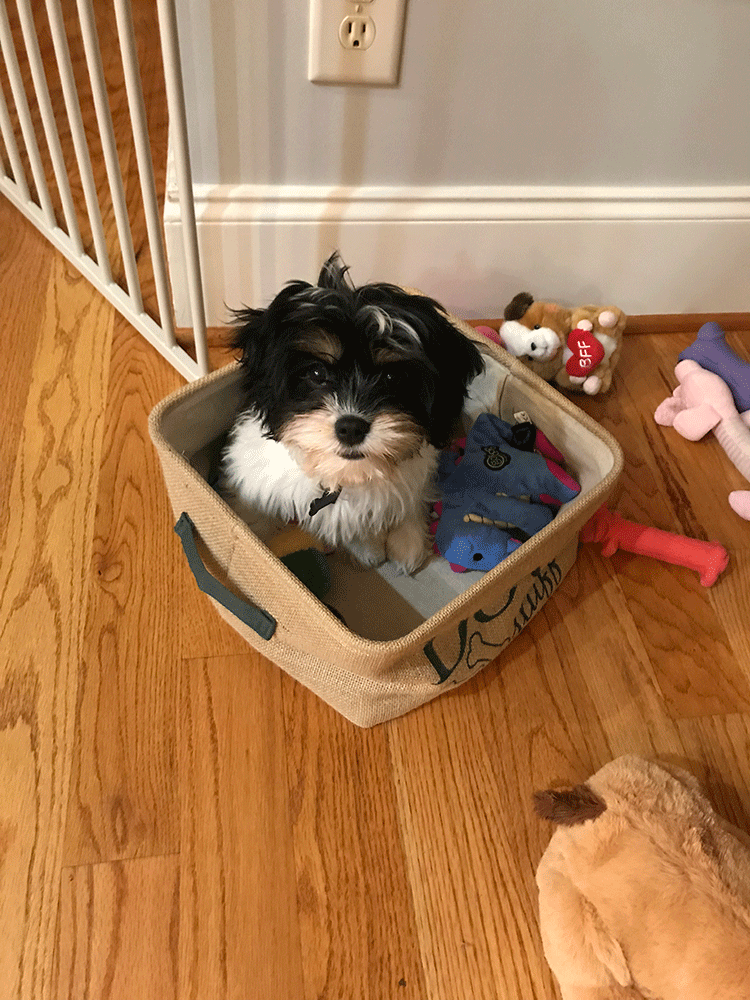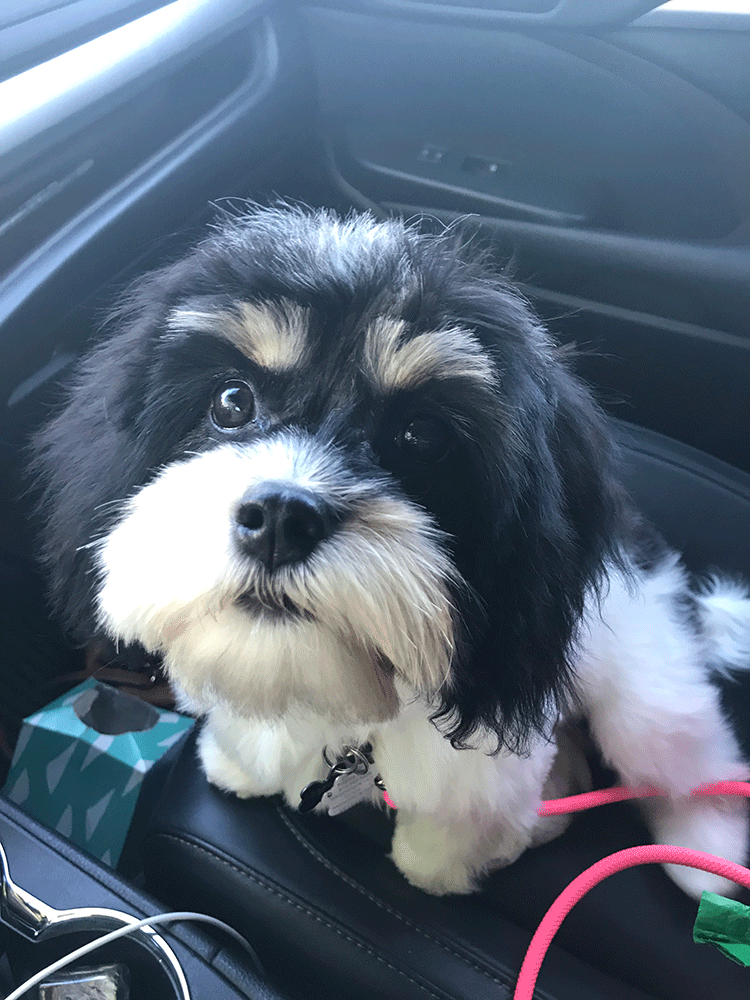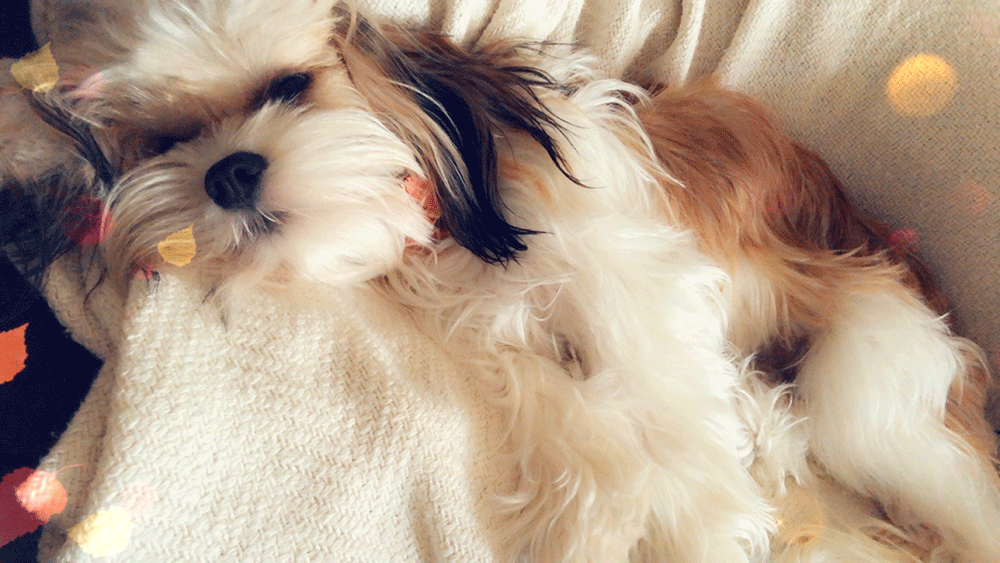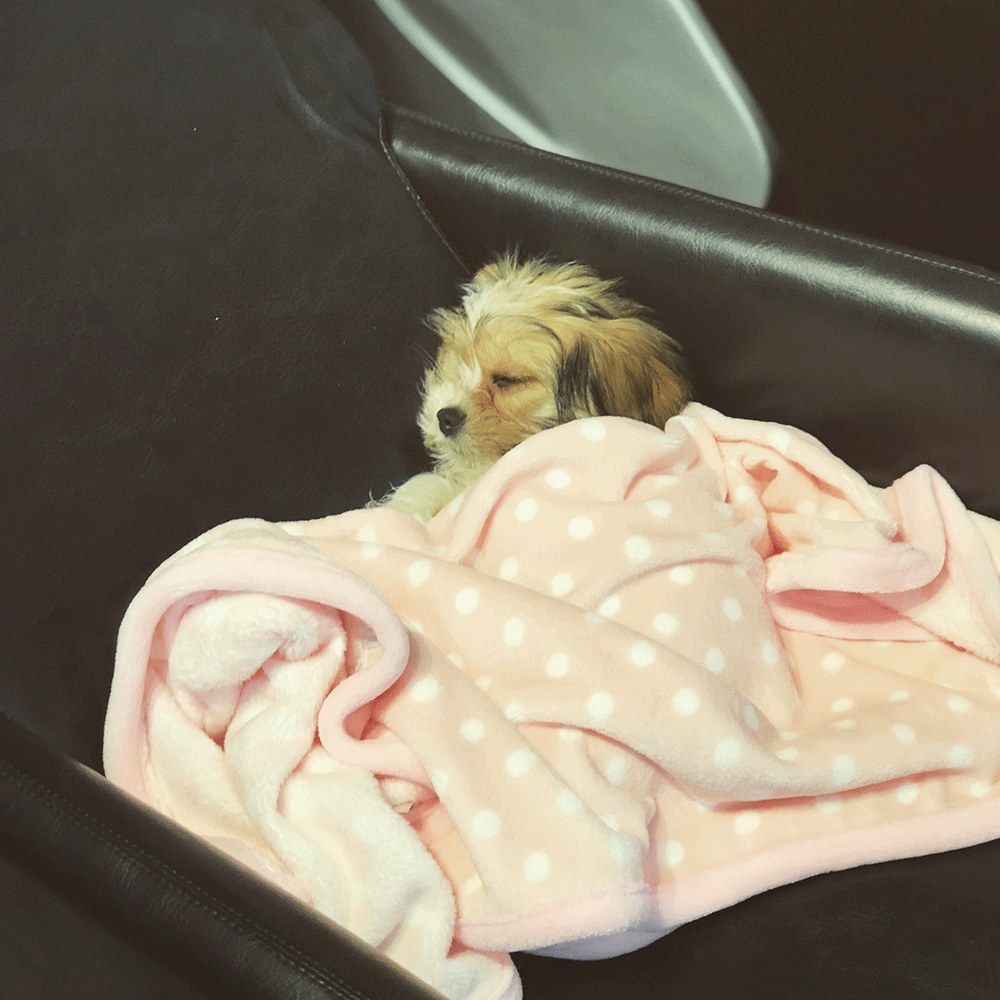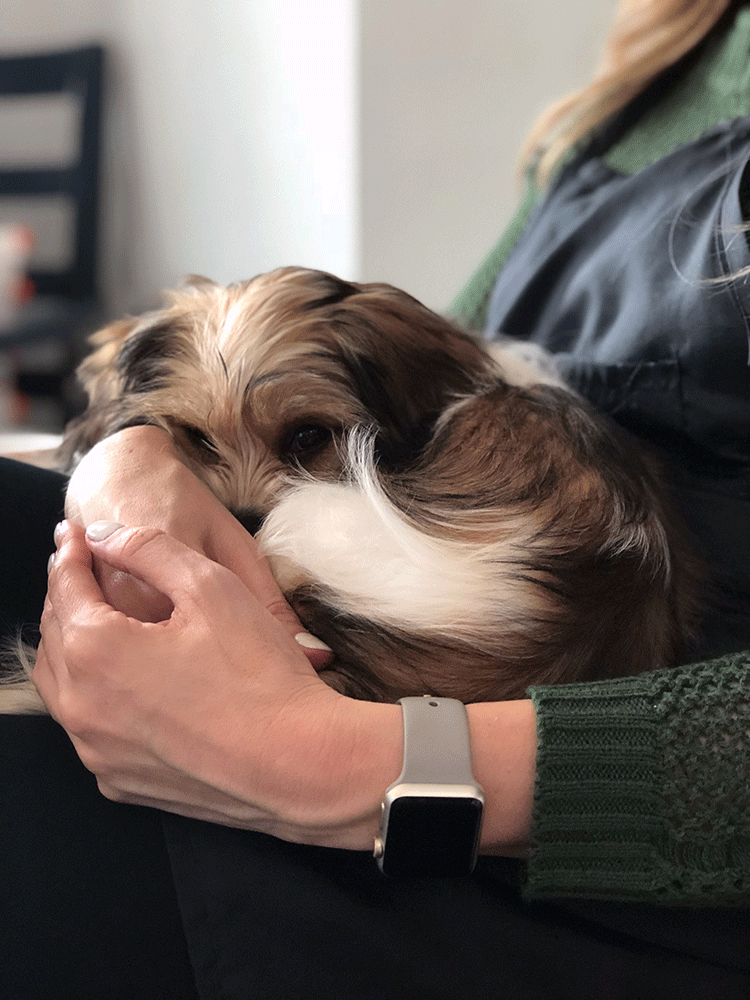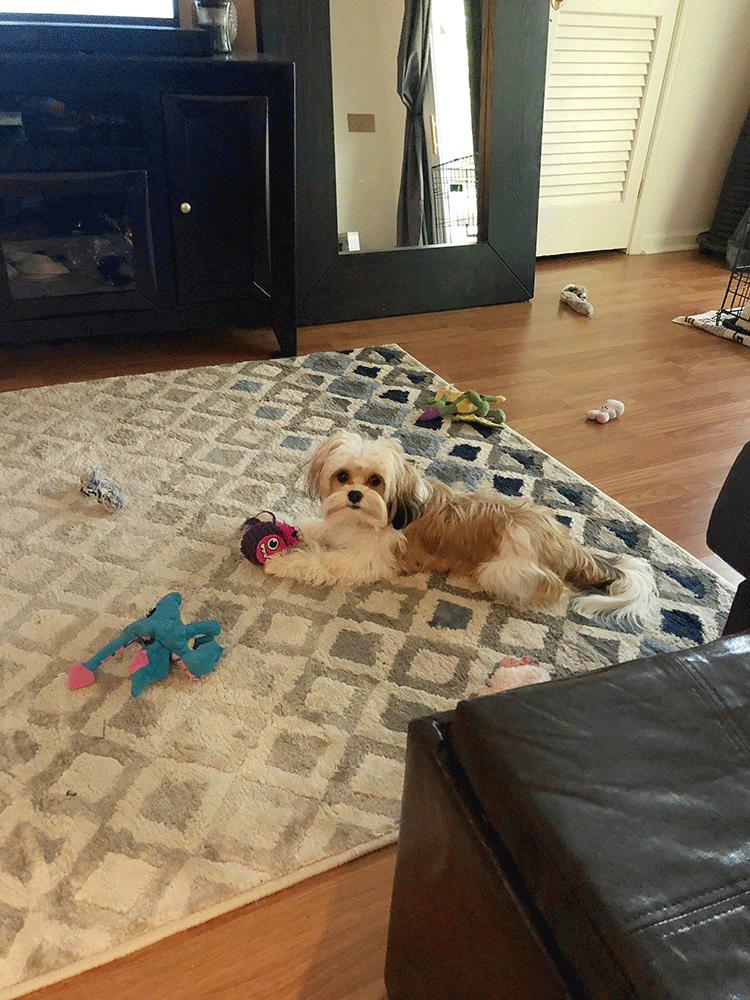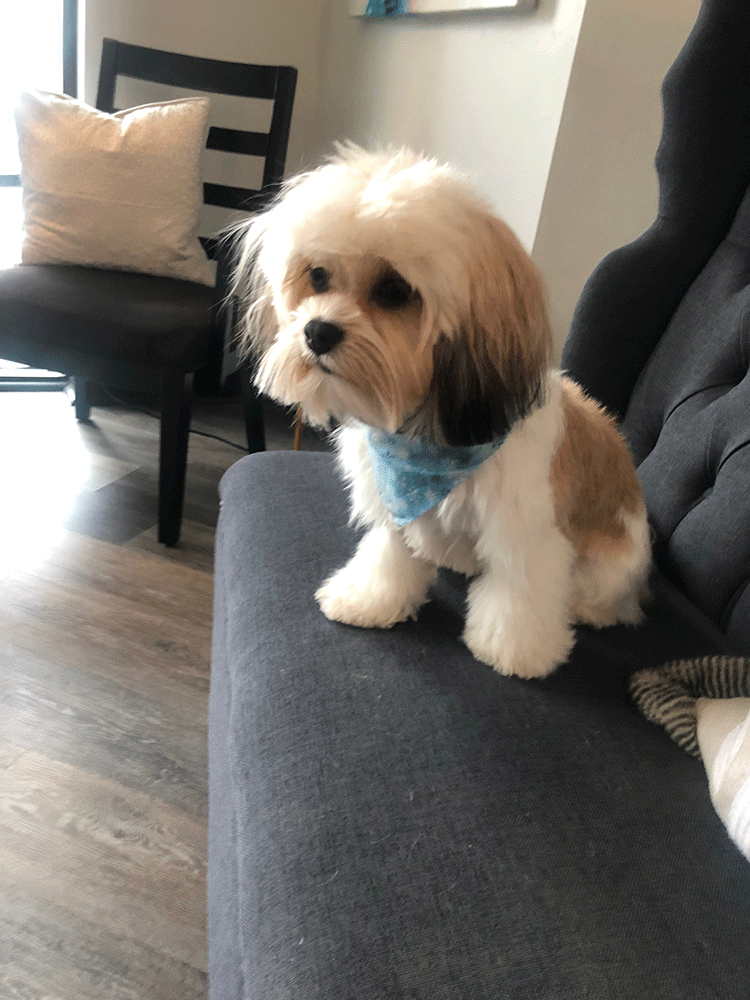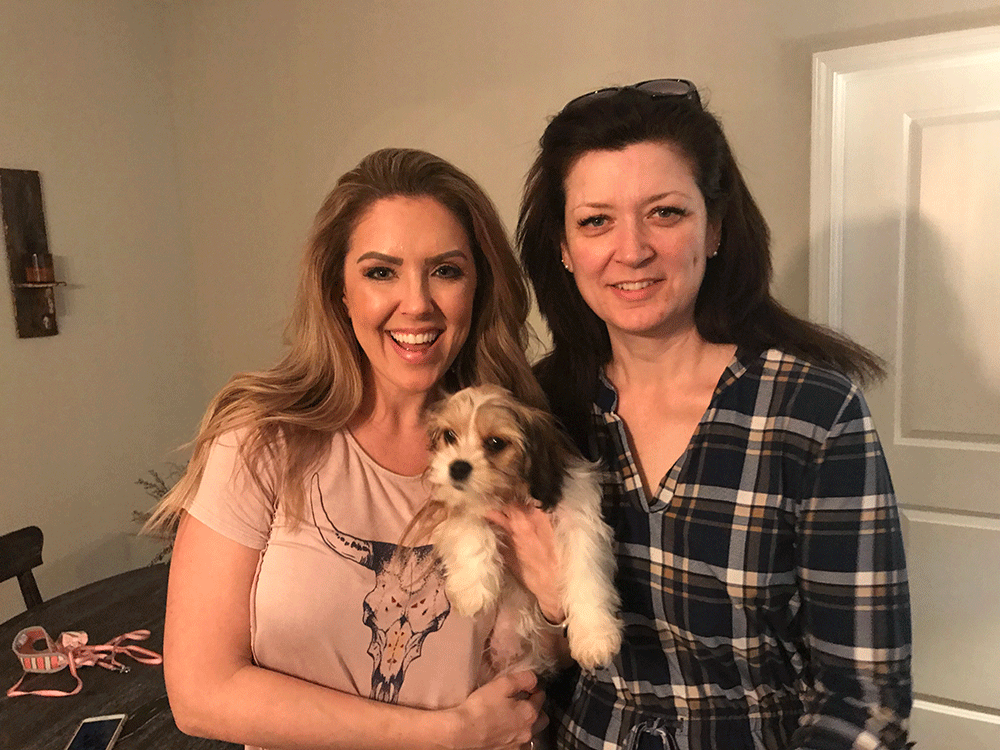 Hi! This is Sydney from Valley Forge, PA. I have settled in very nicely and have everyone under my puppy eyes control! I love my crate and still love eating ice cubes. I can hear the freezer open a mile away. I had a very nice birthday however the toys I got didn't last long. I know this drives my mommy crazy because I love tearing apart my toys. So many of them have been thrown away because my goal is to see how quick I can rip a hole and pull the stuffy out. I love going for car rides, playing with my toys (of what I have left) and going crazy over birds and squirrels. I love my human brother and sister. I get so excited when they come off the school bus. They give me belly rubs and teach me a lot of tricks. I can sit, lay down, shake, high five, rollover and ring the bell to go out side. Did I say that I love driving my mommy crazy. I'm only suppose to ring the bell to go to the bathroom but I will ring it just to go out (I need to get those birds). When I come in from outside and my mom hangs her coat, I will run to the door and ring it again. It's so funny..at least I think it is. When my mom goes to work I will sit by the door all day waiting for her return, even when my dad tries to play with me, I will not move until mommy comes home. I sure do love my mommy. I am her shadow. Thank you for wishing me a happy birthday. I took some selfies of myself, I hope you enjoy them.
Love, Sydney
From the Owners:
Sydney is really a great dog. She is so funny and just loves to run and run and run. She never had an accident in her crate and has no problem sleeping at night in her crate even with the crate door open. She has had a few potty accidents, so that's been a slower process but majority of the time she will ring the bell to let us know it's time for a walk. She is truly a blessing and the kids love her. Thank you for everything!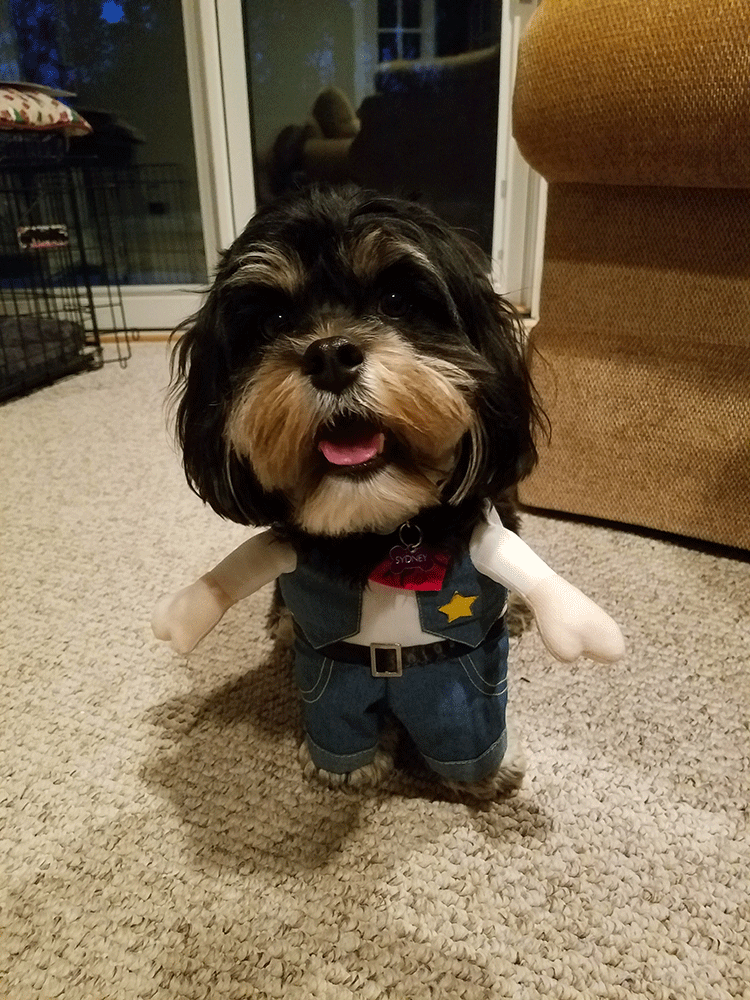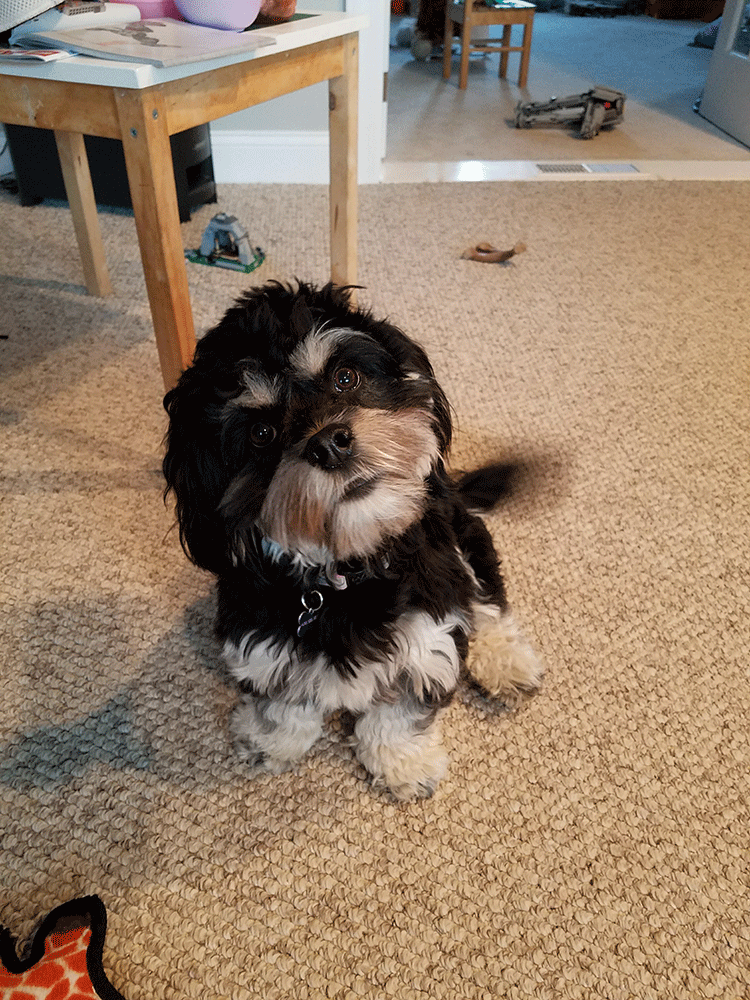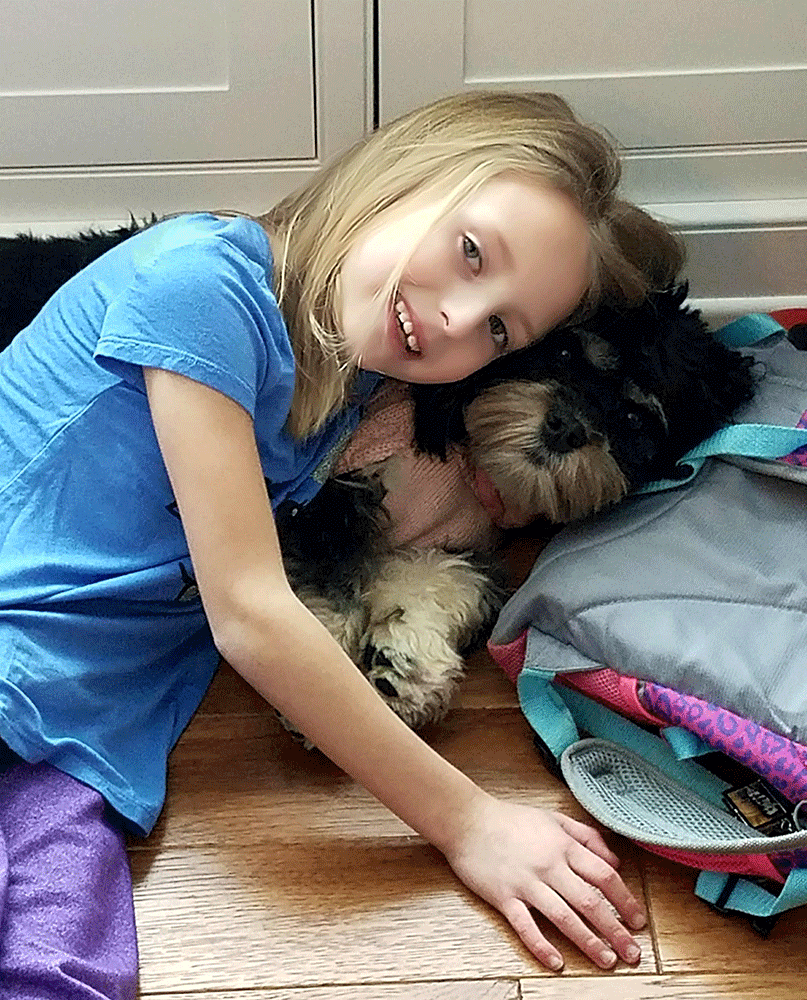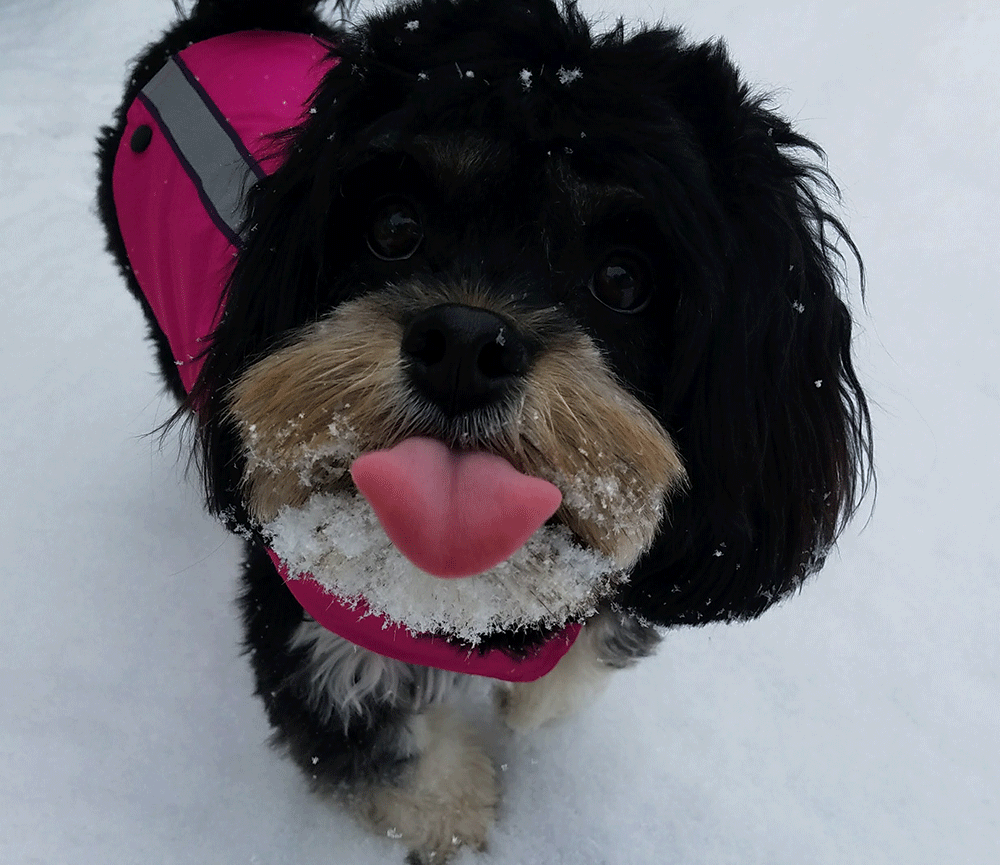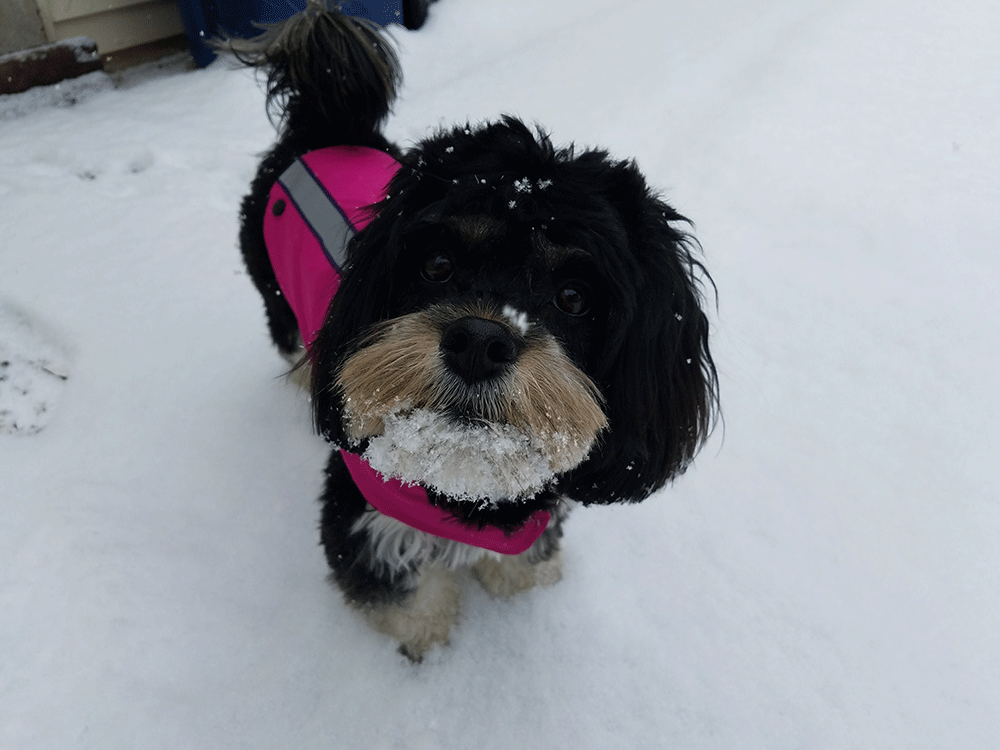 We are just crazy about this sweet little button! One of my favorite parts is after a bath 🙂
Her first bath, and now she's having some fun!
Having a great time this morning … he is SOOO GOOD ! You're right – so smart !
He is such a lover ! As nervous as I was buying a pup off the internet and having him shipped sight unseen etc and the bank ladies had me worrying about fraud … lol … It worked out perfectly, so thank you for doing such a great job with him ! It shows.!
Rooney is having a great day! I can't believe how smart and good he is!  We went for a walk and I asked him to sit at each cross walk and he did ! We tossed a squeaky ball and he plays fetch ! Like a rock star ! SOOO GOOD!
No accidents in the house and the kids adore him… along with us ✋️❤️ We left him out of crate in back room while at the baseball game / gone about four hours … did great!
I texted my best friend and told her she should buy his sister. He is so fun and good ! Every time we go to the kitchen he wants an ice cube.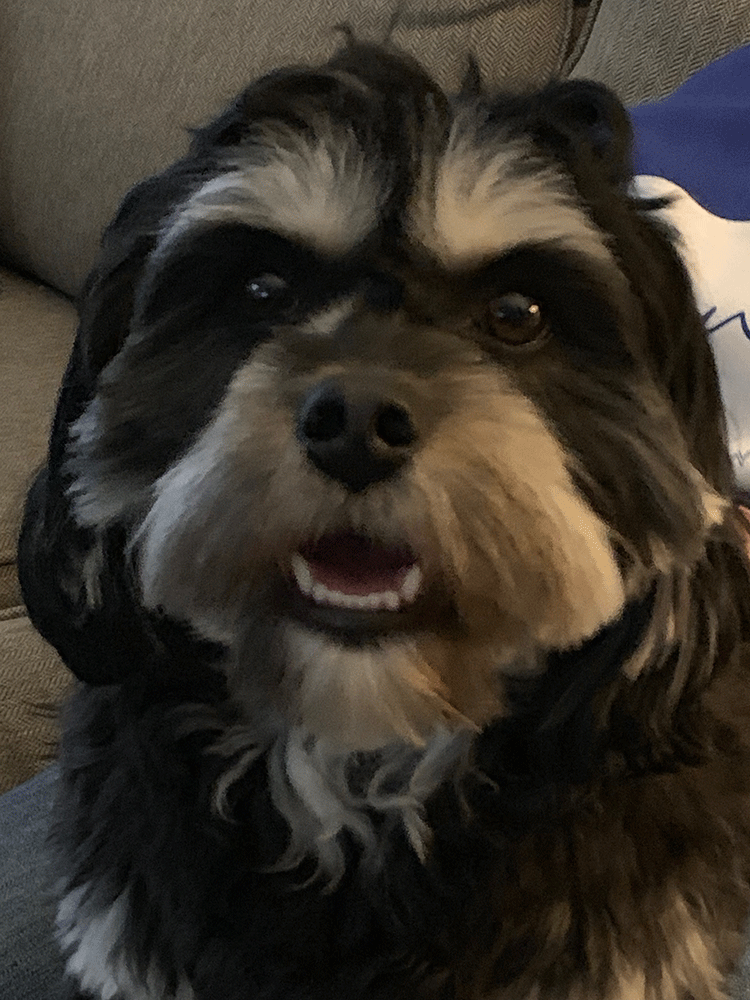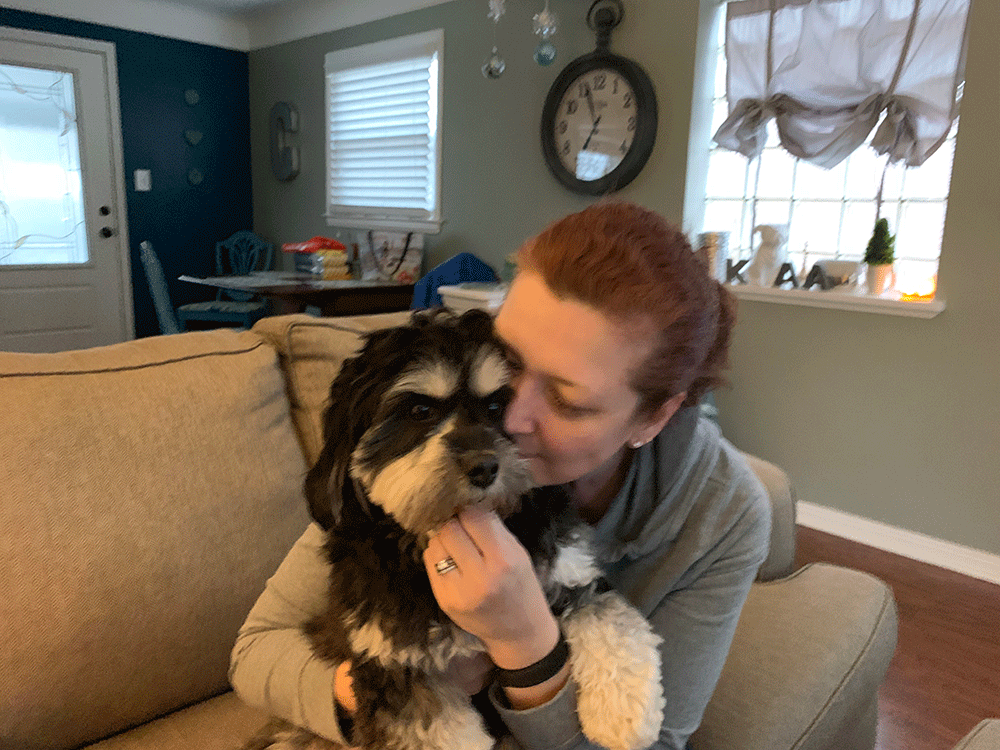 We are Now attending advanced classes.  trainer tried to use lila as an example of how they may have issues to start and how to work thru them but not with our Lila!! Lila did a spin on command and a touch (a closed mouth to a human hand) with no problems.. trainer said eye to eye that she is very intelligent! So again, i am the one learning, which is good! I also love the bonding.  Trainer said in the beginning classes that Lila looks at me all the time so I could probably walk her off leash but my anxieties would never let me.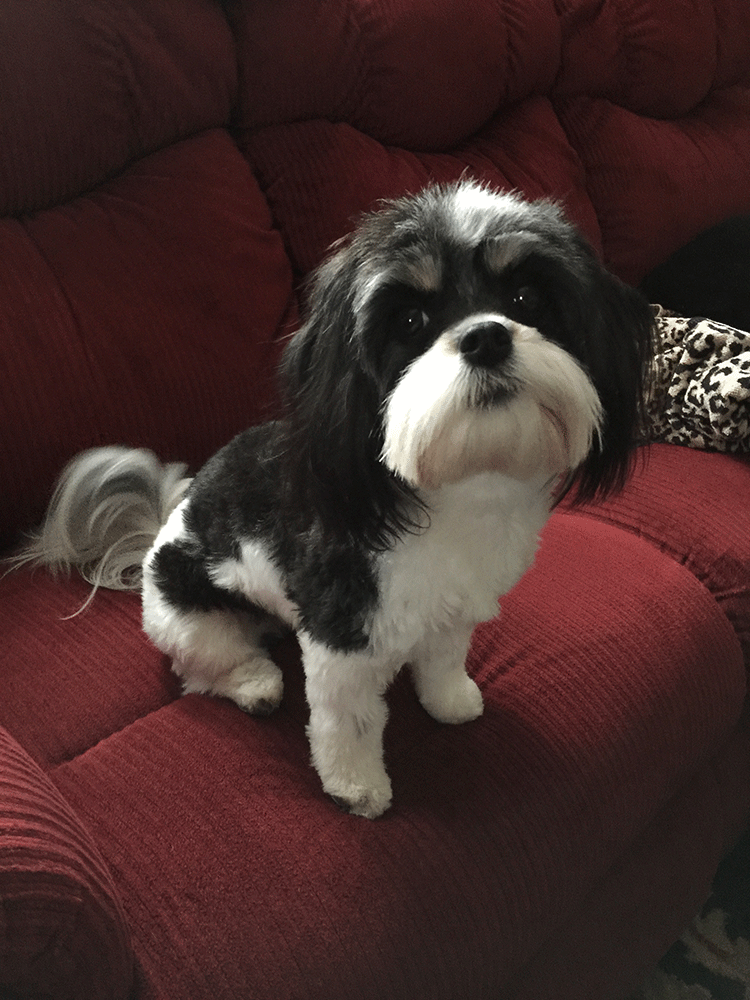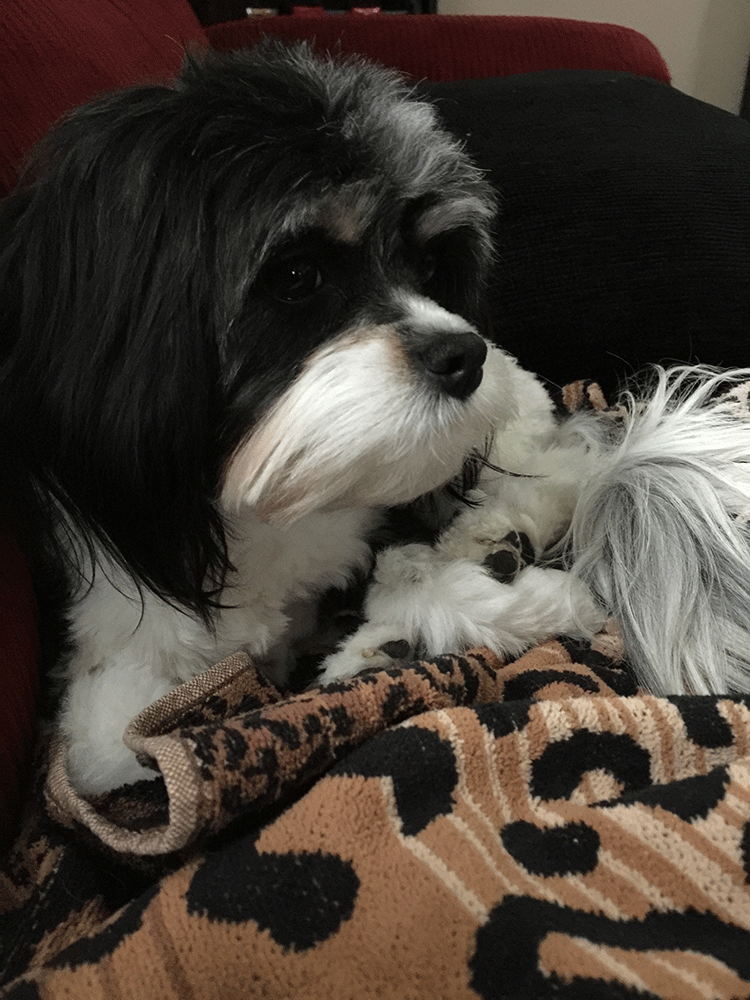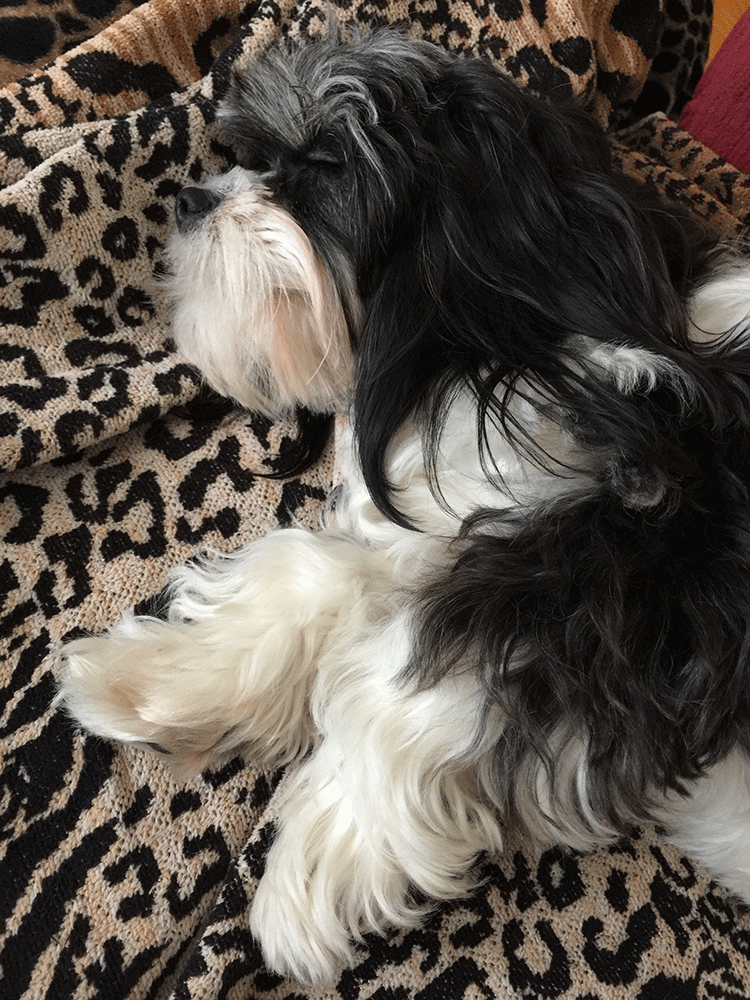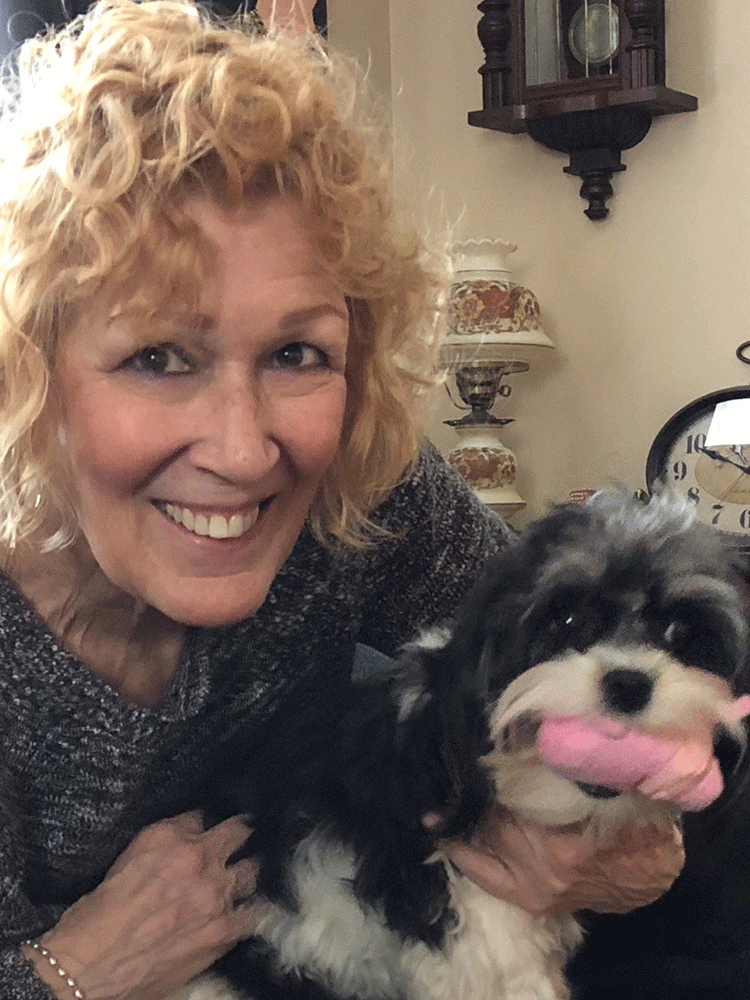 I have received the most well rounded, smart, loving, socialized, and well mannered puppy from Carolyn. Her care, love, and attention to detail in raising her puppies is overwhelmingly evident. What a joy, every moment of the day, this little gal is. Carolyn is beyond the highest rating score on any chart as evidenced by the phenomenal puppies she brings to their forever homes. " Anne T. From Cobb Island, MD.
Thank you Ann! Love hearing from our extended family!